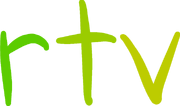 Radio Television Seblo ptc
(known as
RTVS,
TSX
:
XFE
, SSX Euronext:
RTV
) is an independent TV broadcasting company and a media company in Ostrobia and a radio station exclusively in Seblo. It was established in 1986 by the merger of RTVS Group and XNFCE Group, however individual state television channels exisited since 1956.
They also fund and maintain OTC and SSK which are the first indigious language channels in Ostrobia.
TV divisions
Edit
Shareholder
Pre 2000 independent Channel
Post 2000 RTVS Division
Coverage
Local News
XNFCE (RTVS Operations North ltd)
XNFCE
XNFCE North
Maine
XNFCE News (North)
XNFCE South
New North Wales
XNFCE News (South)
XNFCE Treien
National Territory
XNFCE Metro News
Statesman
Statesman
Alnet
Statesman News
Spirit
Northern Spirit
Northern Ostrobia
Spirit News
Holmes (Central)
Heart of Holmes
Central Holmes
Heart of Holmes News
Holmes (Eastern)
Head of Holmes
Eastern Holmes
Head of Holmes News
English-Prethenia TV ltd.
Prethenia TV
PTV by RTVS
Prethenia
Around Prethenia
Straits (RTVS Operations Central Ltd)
Straits
Straits West
Heblo
Straits Reports (West)
Straits East
South Central
Voyager
Stratoherran Government
English Stratoherran TV (half owned by Stratoherran government)
Stratoherra
English Stratoherra News
English HyeniaTV ltd.
Hyenia TV
Hyenia TV
Hyenia
Hyenia English Reports
RTVS Group Ltd.
RTVS
RTVH
Haliheim
Calendar
RTVE
Holboken
Shoreline
RTVS
Seblo
Seblo Reports
Current radio stations
Edit
RTVS Radio Seblo
Edit
RTVS Radio Seblo is the only radio station that RTVS operates. It is Seblo's principal radio station and is the most tuned station in Seblo. RTVS Radio Seblo broadcasts pop and charting music, however has various programmes throughout the day such as Good Morning Seblo, Throwback Time, Commuting Home, Friday Feelings and Seblo's Hottest.
RTVS Radio Seblo has been broadcasting since 1928. It transmits from the Seblo Tower.
RTVS Radio South West
Edit
RTVS Radio South West was formed by RTVS settlements outside of the Seblo area. This included Chebalah, Yellow City, Cuchenhaven, Densans and Hestina City. RTVS Radio South West is broadcasted from Hestina City. RTVS has also expanded to cover the entire Haliheim and West Holboken area.
Defunct radio stations
Edit
RTVS RadioXYZ
Edit
In 1996, RTVS launched RadioXYZ to appeal to a more national audience. RadioXYZ broadcasted from Seblo and was exclusively outside of Seblo. XYZ failed as it did not appeal to the more local area and was pulled off from the air in 2007.
RTVS Kiss
Edit
In 1998, RTVS launched Kiss to Maine, Treien, New North Wales, Northern Ostrobia, Central Holmes and Alnet to moderate success. Kiss focused more locally unlike RadioXYZ, however it was deamed financial unstable in 2011 and was sold off to EMIradio which rebranded itself to Kiss.
MiddleRadio
Edit
MiddleRadio was a counterpart to Kiss in Heblo, South Central and Stratoherra. MiddleRadio was rebranded to MR in 2007 to better appeal to a growing audience. MR was brought by EMIradio.
RTVS RadioNews & RadioClassical
Edit
In 1999, RTVS launched RTVS RadioNews & RadioClassical with very little success with RTVS refusing anymore funding for it. It was pulled off from Seblonian airwaves in 2000.